Scale Up USA: Programs Available
The USA is the #1 market for foreign businesses to expand. With nearly 10 years of supporting businesses to successfully enter the USA, FD Global Connections is your expert partner to facilitate your successful market entry.
Should you expand internationally?: Our FD GLOBAL SCALABILITY AUDITTM is our proprietary tool to assess an organisation's capability to expand internationally. Developed over 8 years, this comprehensive audit gives you full visibility across your business and identifies tangible steps for improvement.
Managing Global Risk: FD GLOBAL GOVERNANCE FOR GROWTHTM works with companies to establish the processes to support strong governance. Understanding and implementing the right structures including Advisory Committees and Governance Boards, is a vital step to ensure that global expansion objectives are achieved
Discover the USA: FD GLOBAL USA MARKET DISCOVERY is our dedicated, independent market research to learn and apply insights for your business as you consider expanding into the USA. With a strong focus on clients – who they are, their buying behaviours, competitor positioning, and distribution strategies – his is your market entry strategy – your "go-to-market" strategy.
 Fast Track Global Sales: FD GLOBAL GROWTH RUNWAY is our powerful sales activator, where clients receive concierge service to directly connect with in-market Sales Representatives – Inside Sales, Interim Sales, Distribution, Partners, or Full-time sales. Our global partners are industry leaders and super connectors – and a powerful resource to fast-track your business growth. Tap into FD Global's high valued and experienced network to generate that all-important revenue. Register below to receive the criteria to apply.
Expert Independent Advice: FD GLOBAL POWER PLAY is for business leaders seeking an independent mentor and advisor who is an expert on the USA market. PowerPlay is a 3-month engagement, fully custom-designed for the savvy business leader. Engage our internationally renowned mentor for independent, confidential and trusted advice.
SheScalesGlobal™ Networking Group: SheScalesGlobal™ is a powerful networking group for all businesswomen who are scaling internationally. This informal, intimate networking group meets to discuss the challenges businesswomen are having as they globalise their business. We hold monthly virtual events with guest speakers from across the globe who support female business owners to achieve their global ambitions.
Redefining Acceleration: New York City Immersion Program has been available since 2017 for companies requiring introductions to Investors and Potential Clients. Register to be the first to receive news when applications open.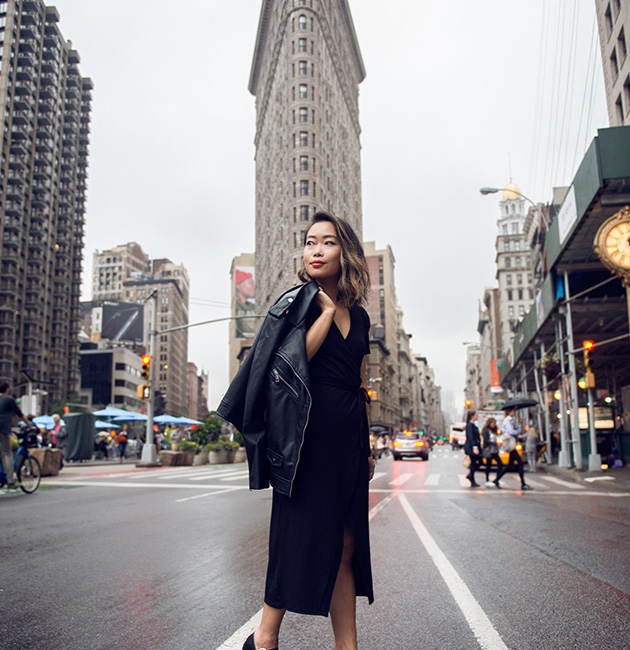 Support Services
USA MARKET ENTRY STRATEGIES

GLOBAL SALES REPRESENTATION

PROFESSIONAL SERVICE INTRODUCTIONS

NYC ACCELERATOR ("IMMERSION PROGRAM")
USA SCALEUP SERVICES
Global Scalability Audit

FD Global Scalability Audit

FD GLOBAL's Global Scalability Audit is our proprietary tool to assess an organisation's capability to expand internationally.

FD Global USA Market Discovery

USA Market Entry Discovery

Preparing to expand into a global market can be exciting, but significant time, effort, and cost will be wasted unless you prepare sufficiently. Undertaking market research to understand the US market is priority for all businesses. FD Global Client Discovery will help you identify your future clients.

FD Global Growth Runway

Available

Secure your USA clients with FD Global Growth Runway. Our Global Business Partners in USA, S.E. Asia or UK/EMEA are available to support your market entry, and act as your in-market representative. We are opening our "little black book" to super-connected and experienced Sales Professionals to fast track your market entry. This service is for Tech, SaaS B2B, Health/MedTech, Food, Beverage and Hospitality businesses scaling globally.

FD Global PowerPlay Program

Available

Are you an Australian business scalingUP into the USA Market? Too busy "in' your business to focus "on" your business? Require independent, expert advice on taking your business global? Invest in yourself to get your business on a growth trajectory globally.

SheScalesGlobal™ Networking Group

Available

This unique networking group is to support All Female business owners to scaleUP globally. Sometimes controversial. Always informative. Lots of energy. Laughter guaranteed.

Governance for Global Expansion

Project Based

With the business world being more complex than ever, entities will likely encounter multifaceted challenges when they embark on global expansion, requiring them to adhere to entirely new rules and regulations. That's why businesses need to plan well and establish a governance framework to facilitate their adjustment to new and changing business conditions. FD Global Connections Governance for Global Expansion Program is available to entrepreneurs and organisations seeking to develop a unique program for their members.
NEW YORK CITY IMMERSION PROGRAM
New York City Immersion Program – September 2023

September 2023

Launched in 2017, our New York City Immersion Program was the first accelerator to support companies to scale from Australia into New York City. Designed for B2B companies expanding in the US, companies from Australia and the UK have joined the program. Apply to unlock the NYC "Hybrid" Immersion Program which we have redesigned to reflect the current globalisation challenges.

Fintech's November 2019

Program Finished

FD Global Connections, in partnership with Discover Global Network, delivered our first New York City Immersion Program combining Australia and the UK scaleups.   The following sums-up the feedback from all entrepreneurs who participated: "The Ultimate Growth-Hack".

Scaling Up Female Founders: NYC – April 2018

Program Finished

Hear from our Female Founders and what they achieved during the Program by clicking the Program Details below.

Scaling Up: FinTech, InsurTech, RegTech 2018

Program Finished

Several Entrepreneurs who joined this program were invited to be guests on New York City's most popular podcast, "A Better Mousetrap" with Marcos Dinnerstein. Listen to the podcast by clicking the Program Details below.

Scaling Up: FinTech 2017

Program Finished

The first TransPacific program connecting Australian scaleups to New York's business community. The NYC Immersion Program redefines "acceleration" by unleashing and connecting Australian companies into the "hard to crack" USA market, with New York as their market entry point. Watch the video to see what the five fintech's learnt about scaling into the USA by clicking the Program Details below.
"The program is uniquely designed to unleash the potential of scaleUP's. It redefines "acceleration" by connecting companies with decision makers for meaningful business outcomes to drive growth."
Trena Blair, CEO, FD Global Connections
"I didn't think it would be this amazing. I have already recommended the program to another startup back in Melbourne."
Chris Dahl, Pin Payments, NYC Immersion Program 2017
"We had exposure to and the opportunity to meet with inspiring professionals that would otherwise have been impossible to access."
Lorraine Cherry-Nguyen, Minnow Designs
NYC IMMERSION PROGRAM - ALUMNI